Five tips for remote leader­ship
24. Juni 2020 von Katrin Grunwald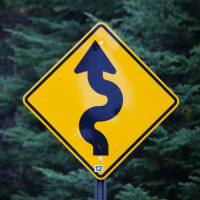 Times are diffe­rent and with the weeks and months working from home are passing as the corona situa­tion stays uncer­tain, here is also some­thing diffe­rent: for the first time we publish an English article on our blog. What we know for sure, as we alre­ady mentio­ned in our blog post on virtual coaching, is that right now is an excel­lent time to work on your own deve­lo­p­ment. In the jungle of trai­ning there are many opti­ons, ther­e­fore we are focu­sing with this blog post on a crucial topic for leaders: how to best work remo­tely with your team and how to be a good leader for a remote team. Our denk­mo­dell ensem­ble member Katrin Grun­wald shares 5 tips for remote leader­ship based on her expe­ri­ence as team- and orga­ni­sa­tio­nal deve­lo­p­ment consul­tant and coach for first-time leaders:
1. You as a leader are the key to a good remote team
Reflec­tion - Make sure that you as a leader take time for self-reflec­tion.
Mind­set – Do you feel ready and able for the remote manage­ment task? What do you need to do to feel ready? There are many oppor­tu­ni­ties to get support via free resour­ces online.
Framing – If you believe it, others will feel it: if you truly believe that it's possi­ble to also have a good virtual colla­bo­ra­tion, the others in your team will feel it.
2. Create indi­vi­dual rela­ti­onships and inspire trust
Find out what drives and moti­va­tes the indi­vi­du­als in your team, but also what is stan­ding in their way.
Be perso­nal – share some­thing from your life (e.g. perso­nal event, new hobby, family) and actively listen to what your team members tell you about their lives.
Ask ques­ti­ons – it is usually better to ask too many ques­ti­ons than too few; ask what is going on in your team members lives.
3. Take care of your team's remote logi­stics
Team sche­dule – set clear expec­ta­ti­ons on reachab­ility during certain time slots.
Ensure that ever­yone knows what is being commu­ni­ca­ted and how or through which chan­nels it is being commu­ni­ca­ted.
Ask yours­elf and your team once in a while: do the logics of working toge­ther we have set oursel­ves still fit?
4. Take time for team time
Orga­nize set times for team deve­lo­p­ment – set daily busi­ness aside (e.g. move from desk to sofa, close all other appli­ca­ti­ons).
Depen­ding on the topic, choose a diffe­rent period of time and form (mode­ra­tion, methods, exch­ange possi­bi­li­ties).
Set a clear under­stan­ding of roles and tasks toge­ther with your team and discuss them regu­larly.
5. Use tech­ni­cal tools to acti­vate and raise enga­ge­ment
Video confe­ren­cing tools with brea­kout rooms (e.g. Zoom or MS Teams) – ask all to acti­vate the camera as seeing each other often helps in buil­ding trust.
Virtual flip­charts (e.g. Miro or Mural) – "trans­late" the analog room to the digi­tal room.
Use inter­ac­tive methods for acti­va­tion like GIFs or memes as well as online appli­ca­ti­ons like Menti­me­ter for quick polls.
You see: With clarity about the most important points and clever use of selec­ted tools, a very trust­wor­thy and enga­ging envi­ron­ment can be crea­ted through remote leader­ship. Try out one or the other of the ideas mentio­ned above and you will expe­ri­ence that even with small elements a lot can be easily achie­ved.
In our virtual live trai­ning on virtual manage­ment and leader­ship, we expe­ri­ence the possi­bi­li­ties of virtual leader­ship in a very prac­ti­cal way, and we open up a space where you can try out important elements yours­elf. The next German language virtual live trai­ning starts soon. Save your spot now!
Do you have any ques­ti­ons or sugges­ti­ons? Write to us – we look forward to your feed­back.