Five tips for remote leadership
24. Juni 2020 von Katrin Grunwald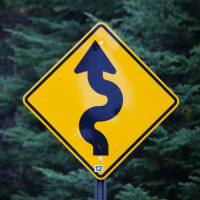 Times are different and with the weeks and months working from home are passing as the corona situation stays uncertain, here is also something different: for the first time we publish an English article on our blog. What we know for sure, as we already mentioned in our blog post on virtual coaching, is that right now is an excellent time to work on your own development. In the jungle of training there are many options, therefore we are focusing with this blog post on a crucial topic for leaders: how to best work remotely with your team and how to be a good leader for a remote team. Our denkmodell ensemble member Katrin Grunwald shares 5 tips for remote leadership based on her experience as team- and organisational development consultant and coach for first-time leaders:
1. You as a leader are the key to a good remote team
Reflection – Make sure that you as a leader take time for self-reflection.
Mindset – Do you feel ready and able for the remote management task? What do you need to do to feel ready? There are many opportunities to get support via free resources online.
Framing – If you believe it, others will feel it: if you truly believe that it's possible to also have a good virtual collaboration, the others in your team will feel it.
2. Create individual relationships and inspire trust
Find out what drives and motivates the individuals in your team, but also what is standing in their way.
Be personal – share something from your life (e.g. personal event, new hobby, family) and actively listen to what your team members tell you about their lives.
Ask questions – it is usually better to ask too many questions than too few; ask what is going on in your team members lives.
3. Take care of your team's remote logistics
Team schedule – set clear expectations on reachability during certain time slots.
Ensure that everyone knows what is being communicated and how or through which channels it is being communicated.
Ask yourself and your team once in a while: do the logics of working together we have set ourselves still fit?
4. Take time for team time
Organize set times for team development – set daily business aside (e.g. move from desk to sofa, close all other applications).
Depending on the topic, choose a different period of time and form (moderation, methods, exchange possibilities).
Set a clear understanding of roles and tasks together with your team and discuss them regularly.
5. Use technical tools to activate and raise engagement
Video conferencing tools with breakout rooms (e.g. Zoom or MS Teams) – ask all to activate the camera as seeing each other often helps in building trust.
Virtual flipcharts (e.g. Miro or Mural) – "translate" the analog room to the digital room.
Use interactive methods for activation like GIFs or memes as well as online applications like Mentimeter for quick polls.
You see: With clarity about the most important points and clever use of selected tools, a very trustworthy and engaging environment can be created through remote leadership. Try out one or the other of the ideas mentioned above and you will experience that even with small elements a lot can be easily achieved.
In our virtual live training on virtual management and leadership, we experience the possibilities of virtual leadership in a very practical way, and we open up a space where you can try out important elements yourself. The next German language virtual live training starts soon. Save your spot now!
Do you have any questions or suggestions? Write to us – we look forward to your feedback.